This weekend was so great. On Friday, Aaron had to pick up some health records from his alma mater. So we got ready and set off to Penn State Behrend. I miss that place. It's such a beautiful campus! They have been doing a lot of work there and we got to see part of it as there is a new Alumni and Visitor's Center. It's a beautiful building.
Sorry the picture isn't the greatest and doesn't do it justice but it was raining and well, I might melt. Just kidding, just didn't want to get my camera wet ;).
Then we went to my alma mater Mercyhurst so Aaron could hang up some fliers for his tutoring. We were so happy he could do that. They only let him put up one, but hey that's one more than was there last week! While there I stopped in and talked to my old boss from the box office. It was so nice to see her and to chat. It's crazy how different things look at Mercyhurst too. There's a huge new dorm that wasn't there when I graduated. Some of the people I worked under retired/got a different job, so that was sad I didn't get to see them all. Although I did enjoy the little time we spent there.
This past week I've been working on a quilt with the ladies in our church for the missionaries that are coming in about 3 weeks. We are hoping to get it done in time. As far as I know, all of the blocks are now finished for the quilt which is awesome. :)
Then Saturday night I made some cheeseburger soup for us! Yummy! Only I wish it were cooler outside right now. 2 weeks ago in the 50s - 60s. Last week near 70 all week. This weekend-today near 80. Too hot for soup but that's ok, we ate it all up anyway! Yum yum yum.
It may not look super appealing but it's Delicious!
Then we rented some movies from a local place but didn't realize they were all due back the next day at 11 until we got home. OOPS! We ended up watching Jeremiah Johnson and X-Men: First Class on Saturday night. Both were pretty good. There were parts that I could have done without in both films but they weren't too bad. I love the X-Men so I was so excited to see some more of the back story.
Yesterday after church, Aaron and I (well mostly Aaron) watched Earthsea. It was interesting but being pregnant and not having gotten enough sleep the night before I missed about 45 minutes (oops). I should never have grabbed that pillow and laid my head gently upon it.
Last night was also All Praise Night at church. It was good, but I enjoy it more when it's not all special music. I like to be able to join in the worship more. We had a nice time of fellowship afterwards though which is always nice. I enjoy that very much.
Today I've been pretty busy crafting. There's a fall festival at our denominations camp this Saturday. One of my friends from church offered to allow me to use part of her table so I'm making some crafts to take that if they don't sell will then enter the shop. I've got the pieces cut out for 4 more coupon holders. Woohoo! I may also take some items from the shop so if you've been eyeing up something, now would be a good time to get it ;).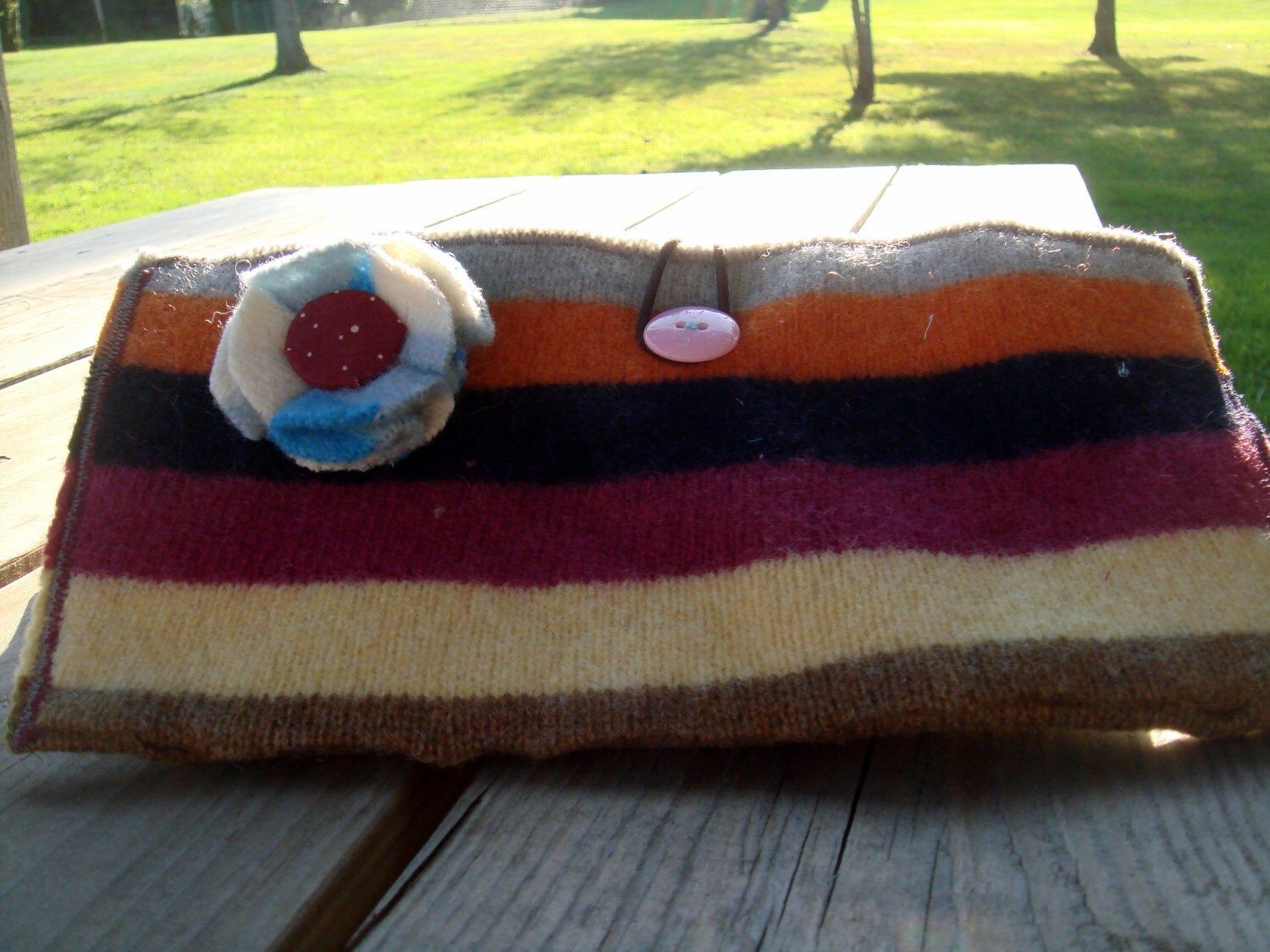 Unfortunately I'm all out of the stripey sweater though.
How was your weekend? Did you have any fun plans? Did you stay home and relax? Hope you had a terrific weekend whatever you did.
PS. I forgot to say, today is the last day to enter for $20 shop credit over at
Karen's blog
! Very few entries so far so a great chance to win! ;)