My friend Laura,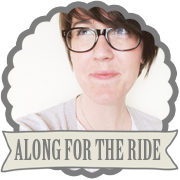 from Along for the Ride, is adorable, and fun, and supportive, and a great woman of God and super sweet.
Anyway, she is having her 2 year blog anniversary GIVEAWAY DAY!
Did you see that $600 worth of prizes. She has giveaways going on from 29 wonderful handmade shops!!!
You should totally stop by and check it out! Way fun!
(Oh and you might get a chance to win store credit ;).)