I'm linking up with Laura, from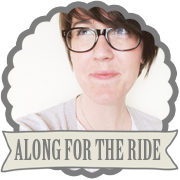 For Saturday is Crafty day.
This week I made a gift for my friend Liz who has a birthday tomorrow.
Liz is a teacher and always dresses super cute and has super adorable jewelry. So when thinking of what I could make for her. I thought, well what about an interchangeable necklace so that she can wear it with different outfits.
Here's what I came up with. A silver chain with 9 different interchangeable pieces. All of the pieces are on a hair clip so that they can be used in your hair or on the necklace.
Pretty in Pink Plumeria
White as Snow Plumeria
Black Beauty Plumeria
Polka Dot Pazazz
Vibrant Violet Plumeria
Vibrant Violet Blossom
Sea Mist Blossom
Sherbet Plumerias
Red Wine Mini Plumerias
Athough I made this gift with Liz in mind, after I made it, I thought hmmmm I wonder if this would be a good item to add to the shop? I took some pictures of it this week so that I could get some feedback as to whether it would be something you would like to see in the shop. What do you think? Should these make an appearance in the shop???
Also linking up with Jana for Glam Party Tuesday